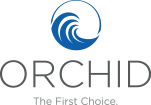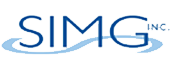 Orchid Specialty High Net Worth provides sophisticated and cost effective risk management solutions for high net worth insureds in all of Orchid's 50 states. Our elite suite of carriers include Chubb, AIG, USLI and more.
Orchid's Specialty High Net Worth team is committed to assisting SIMG agents with comprehensive solutions for their most affluent clients' insurance needs. Our knowledgeable HNW team will provide the service and support necessary to assist you and your staff in building and retaining your most affluent customers.
Our core products include:
High Valued Homeowners (*$500,000 minimum Coverage A)
Secondary/Vacation homes with a Primary home
Personal umbrella limits up to $100,000,000
Automobile (exotic, collector, high value)
Equipment Breakdown
Employment Practices Liability (EPL)
Primary & Excess Flood
Kidnap & Ransom Coverage
Standalone Umbrella
Equine Liability
Monoline Primary Homes – excluding FL
Customizable limits of personal property and other structures
Collections (jewelry, fine art, silver, fur, wine)
Watercraft
ID Theft/Fraud Safeguard
Group Personal Excess Liability
Not-for-Profit Board Liability
Comprehensive personal liability
*Coverage A limits may vary by state
How to do Business with Orchid Specialty High Net Worth
All SIMG member agencies are contracted with Orchid are eligible to access this program. If you already have an appointment with Orchid, you are all set. If you do not have an appointment, click here.
Get a Quote
To get a quote, go to the Agent Login page and click on the Admitted High Net Worth tile to use our online submission form. You can also submit Acord apps to HNW@orchidinsurance.com.
BOR Requests
You can submit a BOR request on an individual policy, or on a current book of business that is placed with another wholesaler. BOR templates are provided below:
BOR for individual policy
BOR for book for business
Compensation
SIMG member agencies will receive the commission as stipulated in the appointment process.