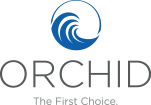 Commercial Lines Exclusive Programs:
Orchid offers E&S commercial solutions designed for coastal risks across the nation. Our unique Monoline Property, Wind-Only, and Business Owner Policies offer features such as no restriction on distance to coast for wind coverage.
Wind coverage available with no restriction on distance to coast
Can write up to $25 million TIV per Policy (higher if needed with our brokerage markets)
Minimum Building coverage of $100,000 and contents of $25,000 in all states
1950 or newer on age of construction for AL, FL, GA, LA, MS, NC, SC, TX, VA
1900 or newer on age of construction for CT, DE, MA, MD, NJ, NY, RI
Commercial Lines Contract Binding and Brokerage Program:
Orchid Insurance's commercial division is designed to handle your small and large commercial risks, across multiple lines of business, such as property, liability, professional, flood, and more. With over 40 markets to work with across all 50 states, we give you the best price and coverage combination, paving the way to help you sell more insurance to your clients. Our coverages protect insureds with high-quality products, such as:
Commercial Package
BOP's
Small property
High TIV property*
Wind-Only
Excess Property
Builder's Risk
Inland Marine
Earthquake
General Liability
Contractor's
Umbrella/Excess Liability
Liquor Liability
Single Family Dwelling Schedules
Professional Liability
Primary Flood & Excess Flood
Standalone Cyber
Wind Deductible Buyback
*Up to $300 million TIV
How to do Business with Orchid Commercial
All Global Green member agencies that are contracted with Orchid are eligible to access this program. If you already have an appointment with Orchid, you are all set. Submitting your commercial risk is easy! Simply e-mail your necessary documents (Acords, SOVs Supplementals, Loss runs, etc….) to commercialsubmissions@orchidinsurance.com.
If you do not have an appointment, click here to request one.
Compensation
Global Green member agencies will receive the commission as stipulated in the appointment process.