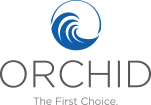 With over $25 Billion of insurance in force, Orchid is the First Choice for E&S Homeowners. Available in 50 states, the District of Columbia, the Bahamas, and the Caribbean, Orchid is the industry leader for the higher value home segment that is prone to catastrophic events (hurricane, quake, etc.).
Homeowners is Orchid's largest business. For years, Orchid has invested all of their resources on building this product into one of the largest E&S homeowners' solutions in the US.
Coastal Homeowners Program:
All of Orchid's solutions are with A- or better A.M. Best rated companies
Qualifying Minimum Coverage A amounts vary by state
Multiple policy forms, including HO3, HO5, HO6, DP3, and Builder's Risk
Multi-peril, Excluding Wind, Wind-only, Excess Flood, Inland Marine
Orchid has over 11 unique carrier relationships (several are proprietary)
Everything is handled electronically and paperless via Orchid's online system. If you need assistance or a demo, we can help facilitate that.
Experienced underwriters can assist with any risk
Turnaround time on most quotes is 24 hours or less. Several states offer real-time rating.
Orchid is a great solution for your higher value properties that cannot find a home with admitted carriers. Instead of having to go to multiple wholesalers, you can use Orchid and we will shop the different options on your behalf, to ensure the best price-coverage combination.
Product:
Breadth of product offerings (All A- or better A.M. Best rated)
Unique, proprietary solutions, controlled and underwritten by Orchid
Process:
Automated, paperless workflow with 24 or less turnaround time
Exhaustive underwriting process ensures a full understanding of the risks being insured
People:
All submissions reach live underwriters who are subject matter experts
Customized solutions are created for each risk
Submit a Quote
If you are appointed with Orchid and want to get a quote, access our Agent Login page.